Harry Thurston has a new book of poetry
, Keeping Watch at the End of the World
published by Gaspereau Press.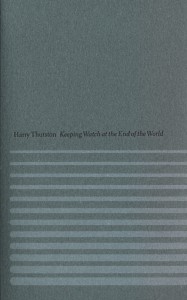 In 
Keeping Watch at the End of the World
, Harry Thurston explores the ways in which poetry stands sentinel at the edge-places where known and unknown meet. Whether that frontier lies between land and sea,
… Continue reading the story "

New Poetry from Harry Thurston

"